Years of working on my dissertation in cafés around the world has made me a bit of a coffee shop connoisseur. I find you learn a lot about the personality of a city by the quality and style of its coffee shops. Big Sur Café in La Paz manages to capture the quintessential desert to sea geography of the Sea of Cortez and laid-back urban vibe of the capital of Baja California Sur.
On a quiet shady street near old town La Paz, the café is found in a converted old colonial building with tall wooden ceilings and large windows that open onto the street. The marine lab inspired décor offers an airy space to write and think. Their coffee is exceptional, as is their fresh locally sourced menu and specialty drinks (I love the leche dorado an interesting creamy turmeric and ginger concoction). The staff is super friendly and even though they speak excellent English, they happily humor me as I practice my rudimentary Spanish.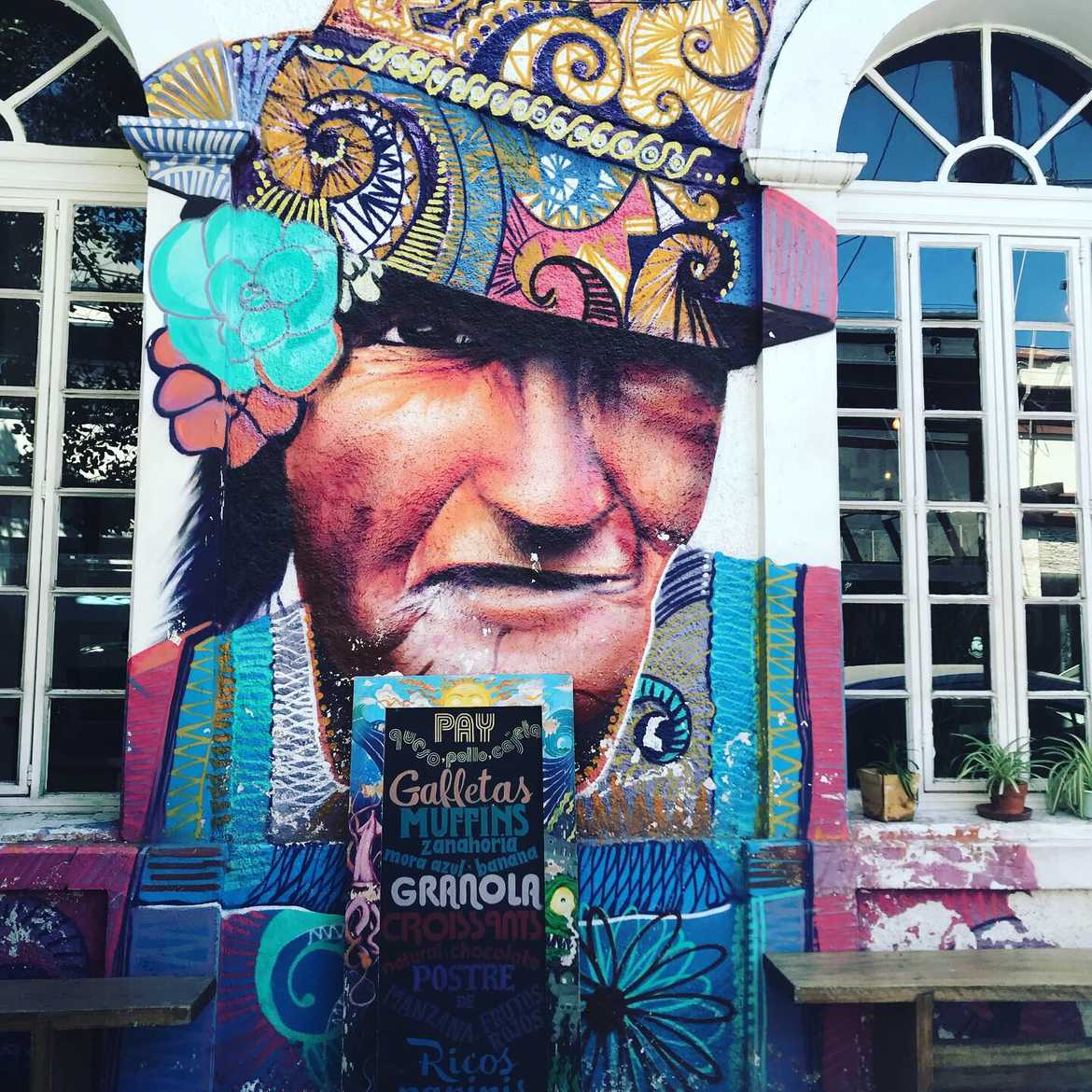 Today, I walked in on a conversation between the barista and a local regular. The regular brought in a fresh horchata (rice milk, vanilla and cinnamon) from an agua fresca stand behind the old church and asked for an espresso shot. The cool violet haired barista originally from Ensenada had never tried the horchata espresso combo. Me neither. The man shared some of his horchata with both of us and the barista gave me a shot of espresso on the house to join them. We yummed together, and decided this was our new favorite way to drink our morning coffee in the hot baja summer.
If you find yourself in La Paz and are looking for a great place to write or day dream about your travels, stray a bit from the Malecon and find yourself a cozy corner at Big Sur Coffee.